Our creative team craft stunning, intuitive and engaging websites.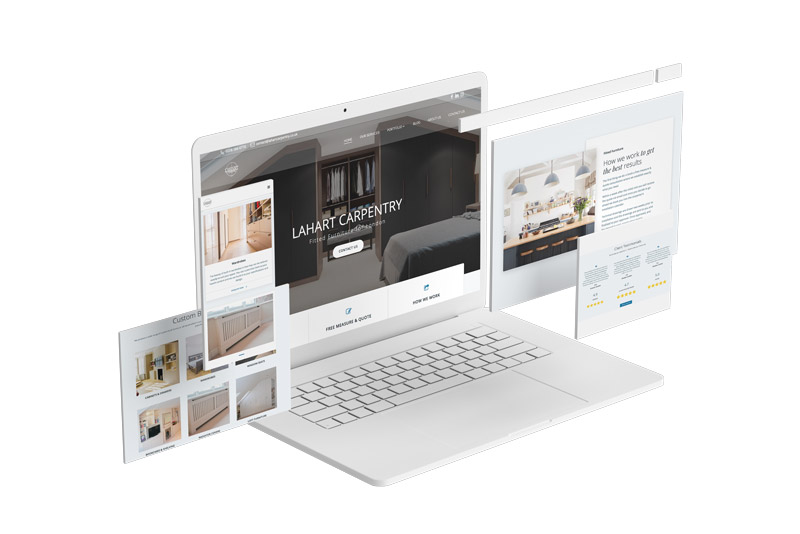 Redesigning existing websites
Design and build of new websites
Content, video and imagery for your site
Hosting, emails, security and all the frustrating technical bits
We believe that creating your website, your online presence where people can discover exactly who and what you are, should be an exciting experience.
We want it to be simple for you.
As simple as contacting us. That simple.
All our sites are optimised and built to be responsive to different devices.
We custom build sites to suit our clients individual requirements.
We want you to be involved, not confused. We keep the process simple.
We designed a website for Beresford lounge, a high-end club and restaurant in Glasgow.
We designed and built a website for Parvin Contractors, a commercial decorating company in London.
We designed and built a website for Lahart Carpentry, a bespoke carpentry company.