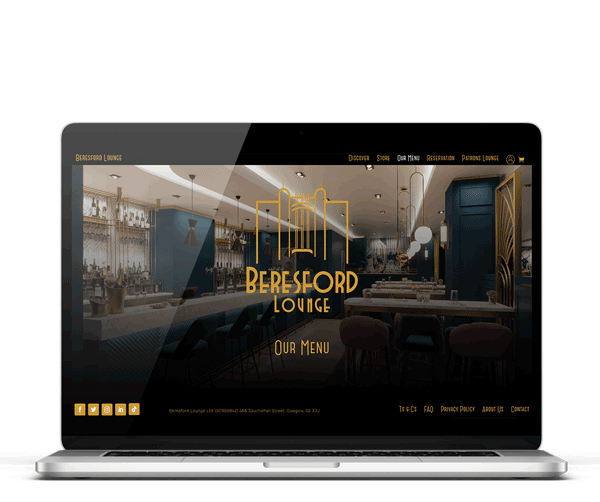 We were contacted by a web developer who wanted to collaborate on a project creating a website and e-commerce platform for Beresford Lounge – an upcoming bar, restaurant and club in Glasgow.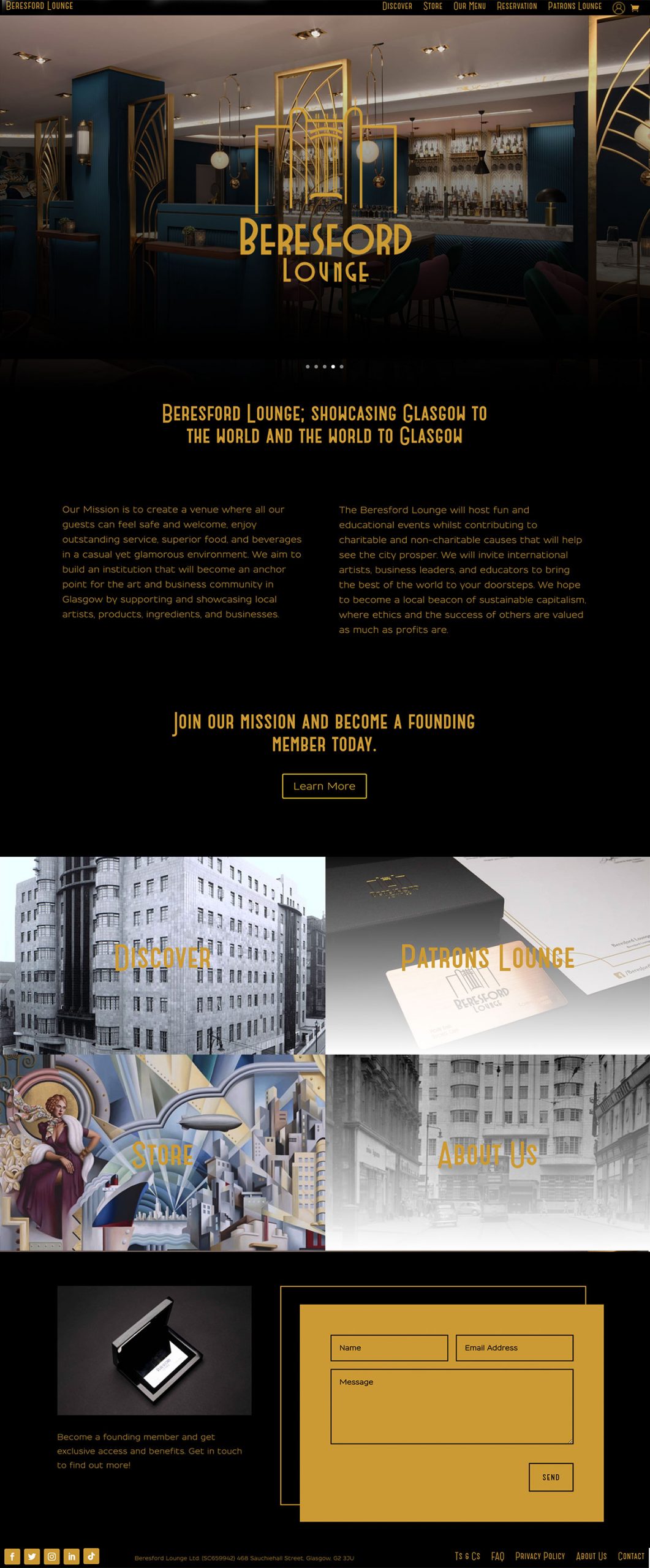 We received the brief, art work and elements and set to work designing a website that complimented the branding of Beresford Lounge and contained all the elements requested by the owners.
We allowed several adjustments to be done so that the design was exactly what the client wanted and we liaised with the Web Developer to ensure that the design was replicable for future pages to be easily added.