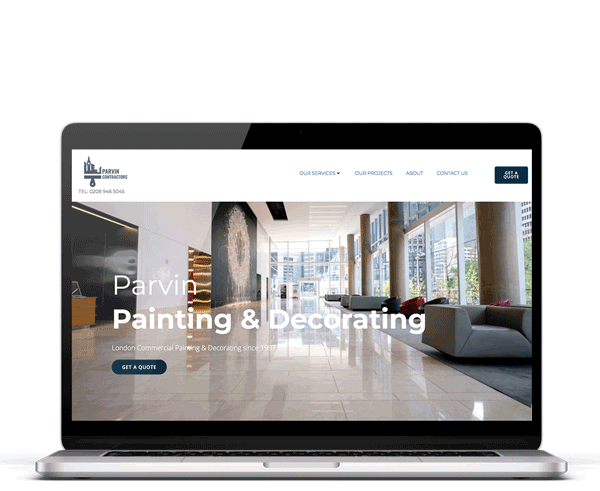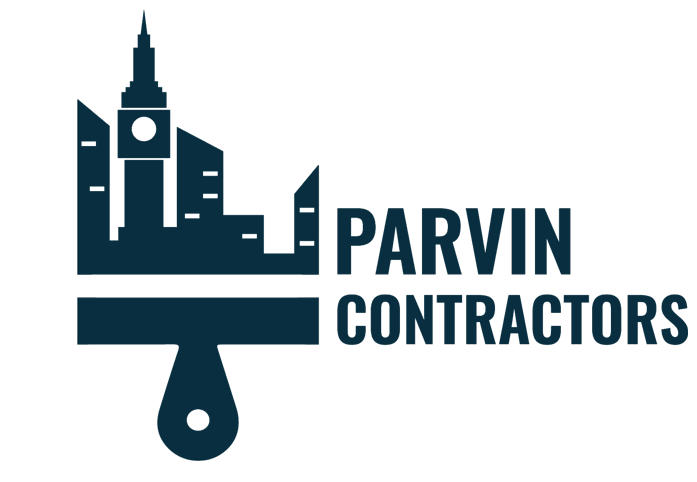 We were contacted by G.D.Parvin Ltd, an established Painting and Decorating Company in London who primarily worked in the residential sector.
They wanted to re-brand a new branch of their company to specifically target commercial painting and decorating in London. Despite being a long running company of over two decades, this project was being done as a separate entity to G.D.Parvin Ltd, so the challenges were exactly the same as is encountered with a brand new company.

Our first action was to get the company branding established.
We created a logo that positioned Parvin Contractors with painting and London and adapted a paint brush to the London skyline.
We established the brand colours and look both with Parvin Contractors end users in mind. It was important that the branding correctly communicated a professional, reliable company capable of carrying out commercial projects.
The brand guidelines were then implemented in the creation of the Parvin Contractors website and across all promotional mediums.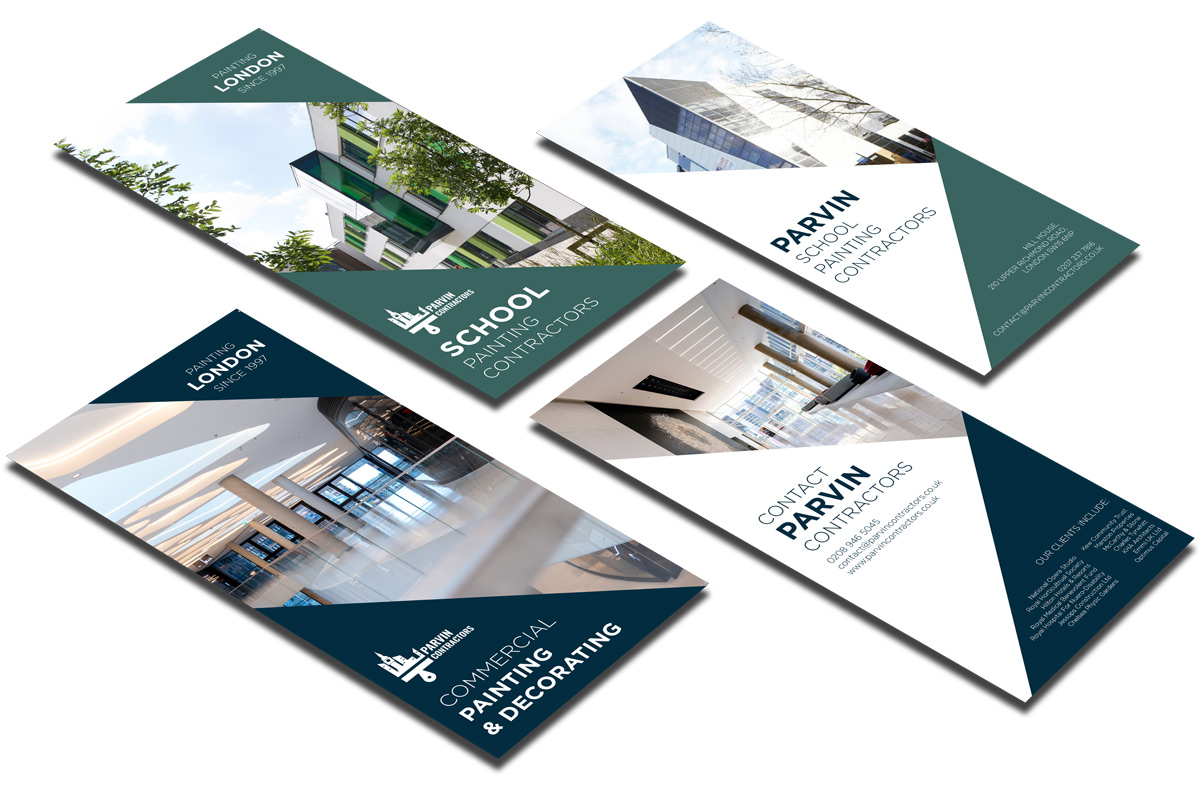 With the website in place to receive potential clients we launched our campaigns to drive prospective clients to the website. All our campaign items had a continuity to further the brands image across all promotional mediums. Our target was to attract, interest and generate leads.
We concurrently ran mailings, google ads, social media, newsletters and a myriad of other actions to tell their target demographic that Parvin Contractors was alive and kicking and open for business.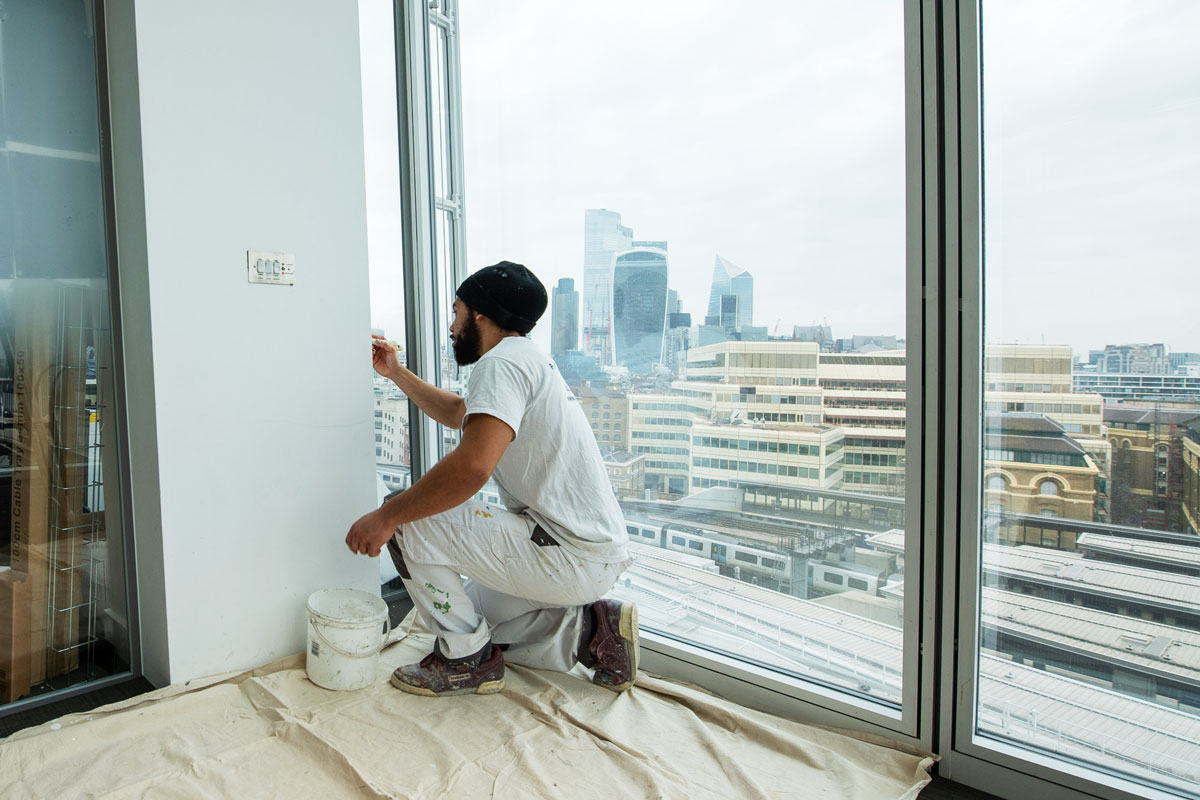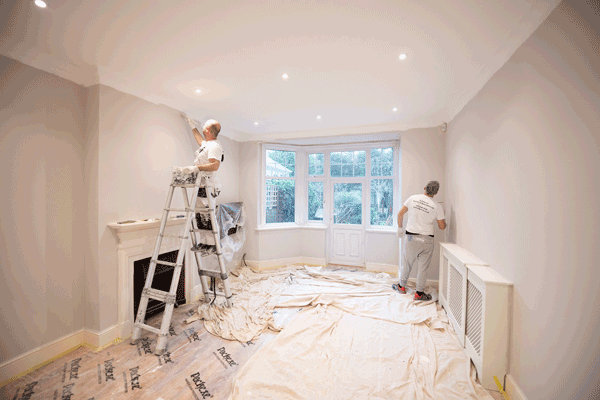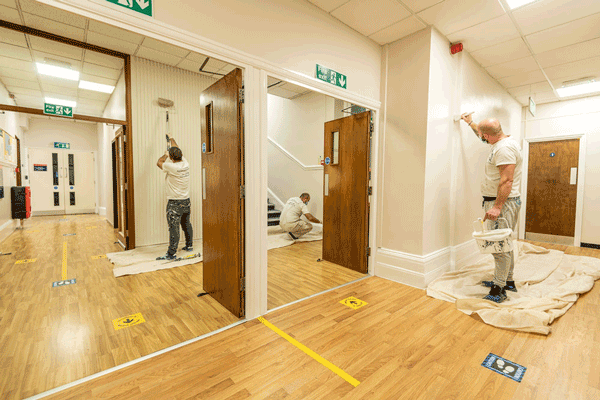 Concurrent to our campaigns we wanted to keep Parvin Contractors present in the minds of prospective clients, and to build a trust and reality that the company was actively carrying out high end projects.
We did this by routinely posting across social media platforms, capturing finished projects, before and after photos and customer testimonials. These were concurrently updated on the website to ensure that no matter where a prospective client discovered Parvin Contractors the resulting impression was the same.